Image: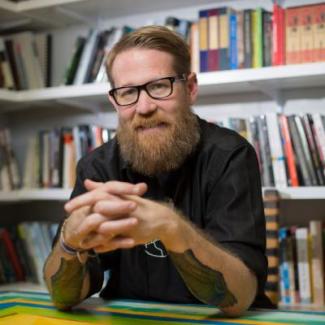 Last year, Nik Heynen, professor in the Department of Geography, was named a Distinguished Research Professor at the University of Georgia. This title is awarded to faculty who are internationally recognized for their original contributions to knowledge and whose work promises to foster continued creativity in their discipline. Heynen's work is centered in the scholar-activism of social and environmental justice and has helped forge closer connections between the academy and society. He is interested in how the social constructs of race, class and gender have intersected to produce uneven geographical development. He studies how social movement institutions organize across space to identify and secure adequate resources for communities.
Heynen currently serves as the co-director, alongside Maurice Bailey, of the UGA's Cornelia Walker Bailey Program on Land and Agriculture, named after the matriarch of the last pocket of Gullah Geechee culture on Georgia's Sapelo Island in Hog Hammock. "The mission of the Cornelia Walker Bailey program," Heynen states, "was initially to incubate an on-island, non-profit effort." The effort known as Save Our Legacy Ourself, or SOLO, a 501(c)3 non-profit organization on Sapelo Island dedicated to carrying on Ms. Bailey's vision of cultural preservation through agricultural revival, has in part resulted from his work with Maurice Bailey. Before passing away in 2017, Ms. Bailey wanted to save the land owned by Saltwater Geechee people, who are being displaced by development, and ingrain the legacy of their foodways and landscapes so the culture wouldn't be erased. "Ms. Cornelia essentially wanted to combat what she referred to as 'cultural genocide' on the island," Heynen states.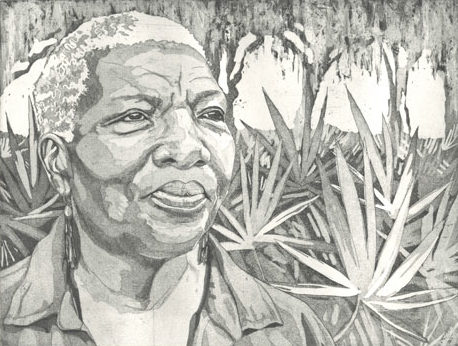 Heynen's involvement on Sapelo came about by happenstance. "Merryl Alber, the Director of the UGA Marine Institute on Sapelo Island (UGAMI) invited me to come to the island in 2014," Heynen states. By then, Alber noticed that since its creation in 1953, UGAMI had done little in the way of social scientific research. "She also realized that there had been negative interactions between the Saltwater Geechee community and the UGA community," Heynen explains. "She wondered if my interest in racial justice and deep community research might provide opportunities to bridge the two and create a partnership, which seems to have happened to some degree."
SOLO and the Cornelia Walker Bailey (CWB) program serve as two sides of the same coin, with the driving mission being to preserve Geechee cultural heritage through academia and the community. "We're figuring out how to plant more crops, think through the marketing, create products that could add to economic development, generate employment on the island, bring back Saltwater Geechee descendants to the island, and provide a more robust foundation from which Saltwater Geechee culture can sustain itself, if not try to make gains," Heynen elaborates. And with any mission comes challenges to overcome. Over the past eight years of Heynen's involvement on the island, the challenges to preserve agricultural development range from interpersonal to large-scale. "It's not just the social tensions that circulate around privilege and accountability. There's also [the challenge of] sea-level rise. There have been more wealthy white people buying up land and displacing Geechee people. There are a lot of real material things we're trying to figure out how to navigate while trying to grow sugarcane, Geechee red peas, indigo and garlic."
However, the mission for redemption has always been at the forefront guiding SOLO and the CWB program through the thicket of challenges. "In the loftiest of notions," Heynen begins, "[the mission for redemption involves] thinking about the history of white supremacy at UGA, taking it seriously and acknowledging it, and then trying to figure out how to intervene in a sustainable way."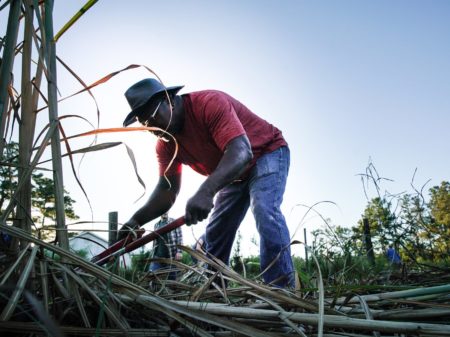 Heynen's work is not just localized to Sapelo Island. In fact, he is involved in projects more local than you would think, one being the Shell to Shore oyster shell recycling program in Athens, Georgia. "This project emerged on Pulaski Street with two folks named Hunt Revell and Tyler Leslie who had previously worked at Seabear Oyster Bar and recognized there was an opportunity to redirect these oyster shells. I was able to intervene in another bridging capacity to think about green infrastructure and flood mitigation and oyster restoration, which are all the things that are part of that project." Heynen also recently submitted an NSF (National Science Foundation) proposal to conduct research on the intersections of housing and energy justice in New Orleans, Louisiana with two other colleagues, UGA Geography alum Dr. Nikki Luke (University of Tennessee) and Ph.D. student Theodore Hilton (Tulane University). "As someone who's historically done work in cities, finding myself on a rural barrier island [on Sapelo] has certainly become somewhat challenging to me," Heynen comments. "Despite how important it feels, I also needed to find a city to really commit to. And there's interesting linkages between Sapelo and Gullah Geechee culture along the Georgia coast and New Orleans, which in the back of my mind, many years down the road, might come together in particular ways."
Another project that has been picking up steam within the past year is Heynen's involvement at Spelman College as a Visiting Scholar in their Food Studies Program. "I had long been interested in Atlanta, but I had tried to stay away from it a little bit to offer students I worked with more opportunities to do their work there," Heynen mentions. "I think this partnership with Spelman is likely to draw me more into Atlanta, so I'm trying to think more about what that research might look like."
With a commitment to Southern regional work, Heynen notes how he can't see a future for his research without Sapelo, New Orleans, and Atlanta in it. "I'm very committed to southern politics and thinking about the challenges of the South, and I'm excited to just recently commit to Spelman, as long as they'll have me, intellectually and politically. It's hard to imagine anything else coming onto the horizon without Sapelo, New Orleans, and Atlanta part of the picture."
To learn more about Dr. Nik Heynen's work, please visit his directory page on the Geography Department's website and his personal website.