Photo: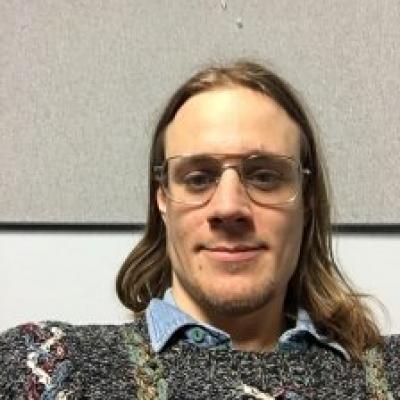 Contact info
Office:
Geography-Geology Building, Room 120A
Research Interests:
Racial capitalism and sub/urban space, maps/GIS, housing and neighborhoods, sub/urban geography
 
My research focuses on questions at the intersection of sub/urban geography and racial capitalism. This frequently involves multi-method investigations into housing segregation and the racially uneven geographies of sub/urban development. For a recent example of this work, see here.
I also like to produce GIS data products that assist researchers and organizations working on similar questions. For example, with my colleagues, I recently produced a dataset containing housing unit count estimates for every census tract in the US going back to 1940. The paper. The data. The interactive map.
Education

Education:

PhD Candidate in Geography, Univ. of Georgia
M.S. in Geography, Univ. of Tennessee
B.A. in Geography, Georgia Southern Univ.

Dissertation/Thesis Title:

Planning Spatial Obsolescence: Racial Capitalism, the Home Owners' Loan Corporation, and the Production of Racialized Devaluation
Research

Selected Publications:

Markley, S., S. Holloway, T. Hafley, and M. Hauer. (2022). Housing unit and urbanization estimates for the continental U.S. in consistent tract boundaries, 1940–2019. Scientific Data 9 (8). https://www.nature.com/articles/s41597-022-01184-x.

Markley, S., T. Hafley, C. Allums, S. Holloway, and H. Chung. (2020). The limits to homeownership: racial capitalism, Black wealth, and the appreciation gap in Atlanta. International Journal of Urban and Regional Research 44(2): 310-328. https://doi.org/10.1111/1468-2427.12873.

Allums, C. and S. Markley. (2020). The new suburban secession: a postfascist turn in Atlanta's cityhood movement. Metropolitics, 10 March 2020, URL: https://www.metropolitiques.eu/The-New-Suburban-Secession-A-Postfascist-Turn-in-Atlanta-s-Cityhood-Movement.html.

Markley, S. and C. Allums. (forthcoming). Postfascist (sub)urbanism: "social cleansing" in the age of Trump. In B. Warf (ed.), Political Landscapes in the Age of Donald Trump. New York: Routledge.

Markley, S. (2018). Suburban gentrification? Examining the geographies of New Urbanism in Atlanta's inner suburbs. Urban Geography 39(4): 606-30.

Markley, S. (2018). New Urbanism and race: an analysis of neighborhood change in suburban Atlanta. Journal of Urban Affairs. 40(8): 1115-31.

Markley, S. (2018). From exclusion to expulsion: demolition, displacement, and race in Atlanta's northern suburbs. Atlanta Studies. October 30, 2018. https://doi.org/10.18737/atls20181030.

Markley, S. and M. Sharma. (2016). Keeping Knoxville Scruffy? Urban entrepreneurialism, creativity, and gentrification down the urban hierarchy. Southeastern Geographer, 56(4): 384-408.

Markley, S. and M. Sharma. (2016). Gentrification in the revanchist suburb: the politics of removal in Roswell, Georgia. Southeastern Geographer, 56(1): 57-80.