From the June 2022 Newsletter
Featured Story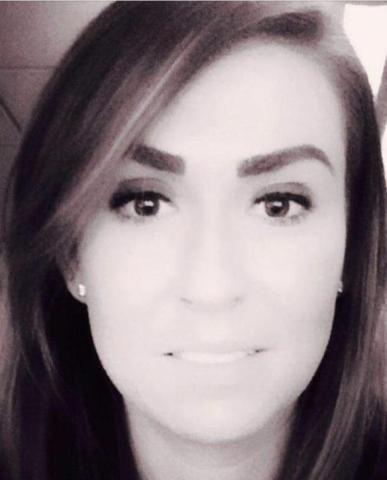 Meet Emily Wilson, UGA Geography alumna and double dawg! After earning her B.S. in Atmospheric Sciences in 2010 and M.S. in Geography in 2012, Emily currently serves as the Senior Meteorologist at Delta Air Lines, where she is responsible for producing weather forecasts for locations all around the globe as well as turbulence forecasts to keep flights safe while in the air. Emily was recognized last year by the Department of Homeland Security (DHS) for her critical support to Operation Allies Welcome, an initiative set forth by the DHS to evacuate U.S. citizens and Afghan nationals during the insurrection in Afghanistan. "My lifelong interests in weather and aviation led me to Geography," Emily states. "Geography is such an interesting and diverse field. You will easily develop a strong skill set that will impress potential employers, and you will meet amazing people along the way!"
Other Student Highlights
Dani Aiello (Ph.D. 2019) co-authored an Eviction Defense Manual for the Atlanta based Housing Justice League.
Amanda Bowden (B.S.) received a North American Weather Modification Council Scholarship and did a summer internship at the Nation Weather Service station in Guam.
Haley DeRoach received the Office of Global Educaiton's Asia-Georgia Internship Connection Scholarship to return to her field site in Malaysia next year. 
Lily Houston (B.S.) received the American Meteorological Society's Dr. Yoram Kaufman Scholarship.
Ansley Long (Ph.D.) received a grant from the Georgia Water Resources Institute (GWRI) for her research on the food-water-energy nexus in Georgia and the 4-corners region of the Southwest U.S.
Abhishek Kumar (Ph.D) won 1st prize in 2019 Remote Sensing Specialty Group (RSSG) Student Honors Illustrated Paper Competition for his paper "Cyanotracker: A multi-cloud cyber infrastructure for monitoring global proliferation of cyanobacterial harmful algal blooms".
Nick Morgan (M.S.) recently started in a federal meteorologist position with the National Weather Service in Peachtree City, GA.
Aileen Nicolas (DoubleDawg B.S. 2019, M.S. 2020) was inducted into the UGA Chapter of the prestigious Blue Key Honor Society.  
Estefania Palacio (Ph.D.) received the Tinker Graduate Research Award from UGA's Latin America and Caribbean Studies Institute to fund field research in Ecuador.
Leanne Purdum (Ph.D.) received a short term mentoring fellowship through the UGA Franklin College-University of Liverpool program, in support of her project "Dispatches from a US Detention Center: Credible Fear and Family Separation in South Texas".
Ye Tien (Ph.D.) won 2nd place in the RSSG Student Honors Paper competition, with his paper "Analysis of Spatial and Seasonal Distributions of Air Pollutants by Incorporating Urban Morphological Characteristics."
Xuan Zhang (Ph.D.) Xuan Zhang received an NSF award to attend AAG-UCGIS Summer School 2019: Reproducible Problem Solving with CyberGIS and Geospatial Data Science.  Their group project, "The context makes the differences: reproducibility and replicability in measures of spatial accessibility", won the UCGIS-CyberGIS Center at UIUC Award.
Alumni Highlights
Joshua Clifford (A.B. and B.S. 2019) was featured as UGA Amazing Student in April, and was the Student Commencement Speaker at UGA Graduation in May.
Andrew Gay (M.S. 2011), was recently promoted from his USAF meteorology position in Guam to Washington, DC, where he will be overseeing forecasts for Air Force One, as the Chief of Presidential Weather Operations.
Gloria Howerton (Ph.D. 2019) started in a tenure-track position in the Department of Geography and Anthropology at the University of Wisconsin-Eau Claire.
Molly McCollum (M.S. 2015) won an Emmy for her work as a broadcast meteorologist on CBS46 in Atlanta.
Allie Mazurek (B.S. 2019) was one of 5 recipients nationwide of an American Meteorological Society Graduate Fellowship, and is pursuing an M.S. at Colorado State University. 
Chandana Mitra (Ph.D. 2012) was a part of a team at Auburn University that received $3 million training grant (NRT) from the National Science Foundation on climate resiliency.
Lowery Parker (Ph.D. 2018) has been promoted to Launch Coordinator of the School for International Training.
Catarina Passidomo (Ph.D. 2014), Assistant Professor at Ole Miss, spent the spring in Lima on a Fulbright Fellowship to study "Gastrodiplomacy in Peru: Cuisine as Nation-Brand in Postcolonial Context."
Emily Pauline (M.S. 2019) was recognized by National Association of Geoscience Teachers as one of 15 Outstanding Teaching Assistants in geosciences nationwide, based on her grant-work to revise the GEOG 1112L manual and make it cost-free.  Emily recently accepted a position as a technical analyst with The Climate Service in Durham, North Carolina.  
Jared Rackley (BS '13, MS '15) is a General Forecaster with the National Weather Service in Pittsburgh. 
Taylor Sarallo (B.S. 2017) will be working as a TV meteorologist in Birmingham (ABC 33/40) with the legendary James Spann.
Dorris Scott (Ph.D. 2019) started in a position as a Social Science Data Curator at Washington University in St. Louis.
Gretchen Sneegas (Ph.D. 2019) is on a postdoctoral fellowship on Pathways to Sustainable Urban Water Security at Texas Agricultural and Mechanical University.  Among a suite of case studies for the project, Gretchen is leading the Israel case in Tel Aviv. 
Mingshu Wang (Ph.D. 2018), Assistant Professor in the Department of Geoinformation Processing at the University of Twente in the Netherland, won the 2019 Regional Science Association International (RSAI) Dissertation Award for his dissertation titled "Polycentric Urban Development in China." 
Matt Warren (M.S. 2018) started a new job with Hexagon Federal as a Geospatial Analyst. Matt was funded by the U.S. Forest Service while at UGA and worked with Dr. Marshall Shepherd and Dr. Marcus Williams on wildfire-climate linkages in southern Appalachia.
Kelly Keene Werner (M.S. 2009) will receive the 2020 American Meteorological Society Kenneth C. Spengler Award for "enabling and supporting a community of research and operational weather modeling through the Advanced Research version of the Weather Research and Forecasting Model (WRF-ARW)."
Brian Williams (Ph.D. 2018) will start in a tenure track position in the Mississippi State University Department of Geosciences in January, after finishing a postdoctoral fellowship at Dartmouth College.