Image: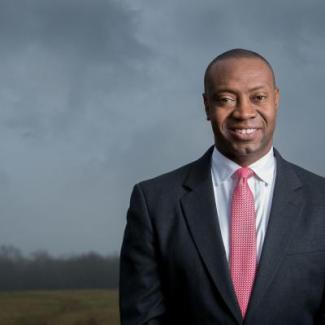 Marshall Shepherd, the Georgia Athletic Association Distinguished Professor of Geography and Atmospheric Sciences at the University of Georgia, was recently named the 2022 SEC Professor of the Year.
The award is given annually to one SEC faculty member whose record of teaching and research places him or her among the elite in higher education. Winners are selected by the SEC provosts from among the 14 SEC Faculty Achievement Award recipients. In addition to his appointment in the Franklin College of Arts and Sciences, Shepherd holds a joint appointment in College of Engineering and is the associate director for climate and outreach in the university's Institute for Resilient Infrastructure Systems. Last year, he was recognized with election to the National Academy of Engineering, election to the National Academy of Sciences, and election to the American Academy of Arts and Sciences—the only person in UGA history to be elected to all three prestigious associations.
Shepherd is currently working on four major projects in addition to teaching and directing the Atmospheric Sciences program here in the Geography Department. He is currently working on a large interdisciplinary grant from the National Aeronautics and Space Administration (NASA) to look at how cities impact precipitation, thunderstorms, and flood processes. This four-year project is in collaboration with Louisiana State University, Auburn University, Florida State University, University of Texas, and University of Texas at San Antonio, with several co-principal investigators being Shepherd's former Ph.D. students from the department. Shepherd is also finishing up another project he's working on with NASA to understand how wet soil conditions can lead to hurricanes maintaining their strength and intensity while moving inland (a phenomenon he coined as the "brown ocean effect") where in normal circumstances hurricanes diminish in strength the further inland they go.
Shepherd is also working on two internally-funded projects at UGA, one funded by the Presidential Interdisciplinary Seed Grant and the other funded by the Senior Vice President for Academic Affairs and Provost. The seed grant is currently funding research motivated by the request of the Georgia Emergency Management Agency (GEMA) to understand recurrence of high wind and flood events, as well as power outages and hazard responses, in the state of Georgia. Furthermore, the work funded by the Provost explores what the primary investigators on the project call "racialized heat islands" – the idea that certain marginalized groups or communities of color are disproportionately exposed to excess heat in cities. An interdisciplinary study, this project involves the expertise of urban geography professor, Steven Holloway, and GIScience and human geography professor, Jerry Shannon, of the Geography Department at the University of Georgia.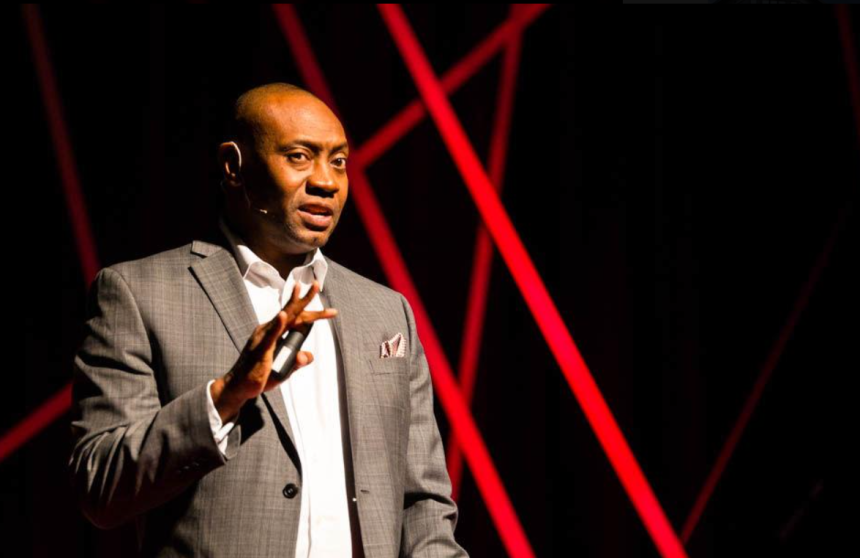 Shepherd's research agenda can be tied together by three major themes: extreme weather precipitation events, urban-related weather-climate events, and risk and vulnerability effects from weather and climate. However, Shepherd also notes that one of the major drivers of his agenda is to keep the general public informed. "The science we do matters to people, to policymakers, to people who make decisions," Shepherd states. "If we [scientists] aren't out there engaging as the experts, people who aren't experts or who have agendas and opinions will certainly fill the gap we leave behind if we aren't engaging." While Shepherd continues to publish and conduct research, he also maintains a forward-facing presence by writing for Forbes, hosting the podcast Weather Geeks for The Weather Channel, or doing TED Talks, to name a few. "I'm trying to shatter this narrative that the scholar or professor can't do both. There's been this narrative in the ivory tower that you're either a 'serious scholar' or you do these 'other things'. In truth, you do both."
To learn more about Dr. Marshall Shepherd's work, please visit his directory page on the Geography Department's website and his personal website. You can also follow his work on Twitter, Facebook, and Google Scholar.