Photo: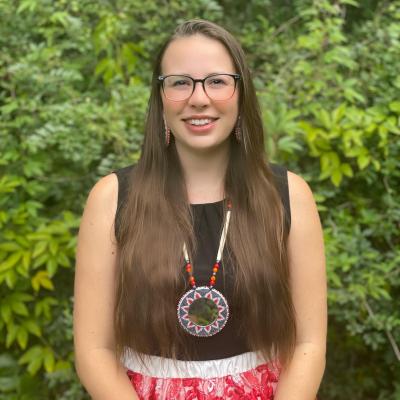 Contact info
Research Interests:
settler-colonial cities, climate justice, Indigenous resistance & futures 
My current work sits at the intersection of settler-colonial cities, climate justice, and Indigenous resistance and futures. I aim to understand how climate change and climate actions are enrolled in maintaining and contesting settler-colonial cities. More specifically, I am working to gain insight into how settler-colonial cities enroll climate mitigation efforts and narratives of carbon reduction into the project of settler-colonialism, re-entrenching settler futures at the expense of Indigenous sovereignty and self-determination. I maintain that my work must also uplift Indigenous peoples and nations continuous efforts against settler-colonialism. Therefore, moving forward I aim for my work to be attentive to tribal sovereignty in the context of urban climate action because cities are Indigenous lands.
Education

Education:

M.A., Geography, University of Georgia, 2022. 

B.A., Environmental Sustainability: Planning and Management with Geographic Information Systems (Minor), University of Oklahoma, 2020. 
Grant Support

Grants:

National Science Foundation Graduate Research Fellowship Program (2021)
Research

Selected Publications:

Arney, R. N., Henderson, M. B., DeLoach, H. R., Lichtenstein, G., & German, L. A. (2022). Connecting across difference in environmental governance: Beyond rights, recognition, and participation. Environment and Planning E: Nature and Space, 25148486221108892.