Photo: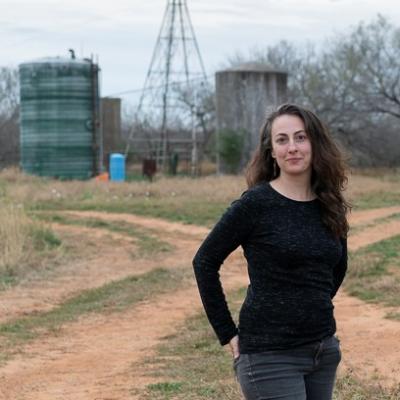 Visiting Assistant Professor
Contact info
Office:
Geography-Geology Building
Research Interests:
I study and teach about the criminalization of migration and the social construction of "illegality" that dominates current discourse and immigration policy. My goal is to use critical approaches to human rights, humanitarianism, and law to think through US immigration policies and the violence of detention and deportation. My dissertation research stems from volunteer work as a legal advocate in the South Texas Family Residential Center, a "family" detention center in Dilley, Texas. I consider the family detention center, and lawsuits over licensing them as "child-care facilities", as a case study to contribute to broader discussions of rights, refugees, and migration, and to understand the spread of structures and procedures that perpetuate worldwide detention regimes.
Graduates on the Job Market:
Hired by:
Drake University - Law, Politics, and Society Department
Interests:
Detention and Deportation systems, Legal Advocacy, and Geographies of Law and Power
Education

Dissertation/Thesis Title:

Humanitarianism and Violence in the South Texas Family Residential Center: An Analysis of Humanitarian Detention
Grant Support

Grants:

Lamar Dodd School of Art Interdisciplinary Fellow, 2019-20

UGA Franklin College-University of Liverpool Doctoral Student Short-Term International Research Fellowship, Spring 2019

UGA Willson Center Graduate Research Award, Summer 2018

Graduate Research Funding, Summer 2018, UGA Latin American Caribbean Studies Institute

Future Faculty Fellow, 2017-2018, UGA Graduate School and Center for Teaching and Learning.

Dean's Award in support of graduate research 4/2017, UGA Graduate School

Law and Society Association Graduate Student Award, 6/2017

Innovative and Interdisciplinary Research Grant (IIRG) 6/2016- 7/2016, UGA Graduate School

Tinker Graduate Research Travel Award 7/2014-8/2014 for Summer Research in Argentina

Tinker Graduate Research Travel Award 7/2012 - 8/2012 for Summer Research in Guatemala