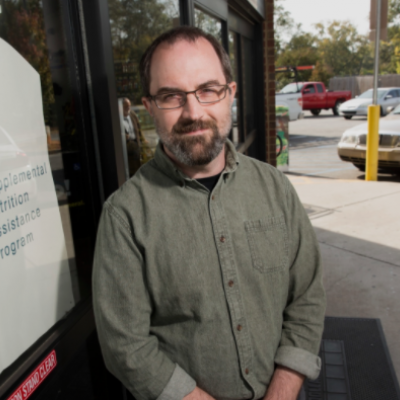 Contact info
Research Interests:
Critical GIS, Food security/Food access, Urban development, Housing, Participatory Research
Education

Education:

Ph.D. (2013), University of Minnesota Geography
M.A.T. (1999), University of Iowa Secondary English Education
B.A. (1997), University of Iowa English
Research

Selected Publications:

hannon, J. (2015). Beyond the supermarket solution: Linking food deserts, neighborhood context, and everyday mobility. Annals of the Association of American Geographers.

Widener, M. and Shannon, J. (2014). When are food deserts? Health and Place, 30, 1-3.

Shannon, J. (2014). What does SNAP benefit usage tell us about food access in low-income neighborhoods? Social Science and Medicine, 107, 89-99.

Shannon, J. (2014). Food deserts: governing obesity in the neoliberal city. Progress in Human Geography, 38 (2), 248-266.