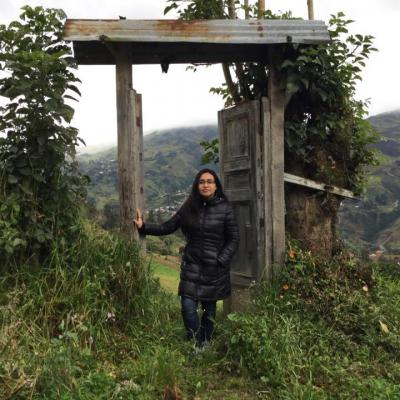 Contact info
Office:
Geography-Geology Building, Room 31F
Research Interests:
Biocultural Landscapes, community mapping, local development, Indigenous and farmers cultural heritage perspectives South America, Ecuador
I work with issues of land-use change in farmscape transformation of Southeastern Ecuador.  My research focuses on biocultural landscape dynamics for territorial planning and conservation of local heritage. My PhD dissertation will include demonstration of multiscalar participatory conservation practices in the El Collay Protected Forests.
Education

Education:

PhD student in Geography, University of Georgia

Master degree in Territorial Planning (2017), Universidad de Cuenca, Ecuador.

Bachelor degree in History and Geography (2015),Universidad de Cuenca, Ecuador.