Image: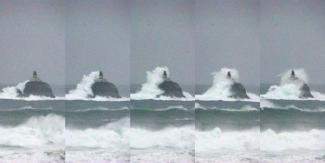 It this Tweet over the weekend by the National Weather Service-Bay Area did not get your attention then I am not sure what will:
HIGH SURF WARNING continues in effect along the coast from Sonoma County through Monterey County 9 AM Sun to 9 PM Mon. STAY WELL BACK FROM THE OCEAN OR RISK CERTAIN DEATH.
This is one of the more direct notices that I have noticed from the National Weather Service, and they used capitalization. High Surf Warnings remain in effect for parts of the coastal western United States. What does this mean, and why is it so bad?