Photo: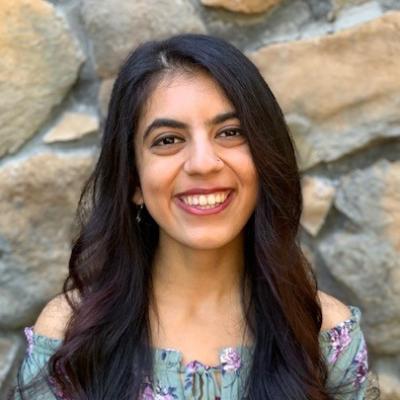 Undergraduate Administrator & Communications Coordinator
Contact info
Office:
Geography-Geology Building, Room 203B
Kajal graduated from the University of Georgia in 2020 with a B.S. in Psychology and a minor in Human Development and Family Sciences. She previously served as a student ambassador for the Franklin College of Arts and Sciences and as a student worker at the UGA Alumni Association since 2018 before starting her new role in the Geography department post-grad.
If you are a student looking for the right person to reach out to regarding course overrides for Geography (GEOG) and Atmospheric Sciences (ATSC) courses, you have come to the right place! Please email me from your UGA email address with your full name, 811#, course name and CRN, and the particular override(s) you are requesting (e.g. permission of department, prerequisite override, capacity override, etc.). Please also make sure to copy the instructor of the course on the email, as they will also have to give me permission to provide the override. (Please note that making requests does not automatically mean you will get the override, as there are other factors at play that vary across each course and across each semester.)