Image: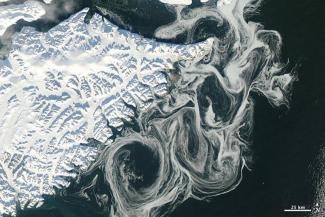 There is a very famous saying that atmospheric scientists like myself learned along the way in our undergraduate or graduate studies. It goes,
Big whorls have little whorls, That feed on their velocity; And little whorls have lesser whorls, And so on to viscosity.
In modern translation, "whorls" is often replaced with "whirls." The saying is attributed to noted meteorologist and mathematician Lewis Frye Richardson. He is a pioneer of modern weather forecasting.